WILSHERE'S FUTURE AT ARSENAL YET UNCERTAIN
Jack Wilshere, who plays in the midfield position for both club and country, Arsenal and England respectively is facing an uncertain future at the Emirates side.
Wilshere meanwhile, is currently on loan to Bournemouth after a decision was taken by both player and manager towards the end of the summer window.
So far, Wilshere has been playing regular football since arriving at the Eddie Howe's side. The 24 year old recently spoke on issues bordering on why he left the club last summer and he was of the opinion that he was supposed to leave entirely last season.
According to him, his decision was borne out of his omission from the England National team squad in August. However, despite the doubts entertained by the midfielder, Arsene Wenger, the henchman at Arsenal believes that Wilshere still has a future with the club from which he emerged as an Academy product.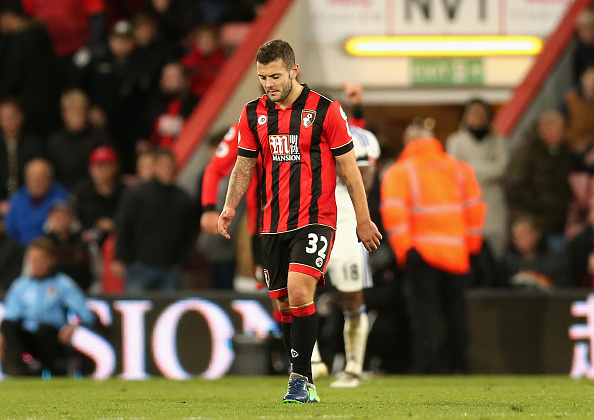 When asked in a press conference if there was any future for Wilshere back at Arsenal, Wenger was quoted saying,
"I think he has, but that's my opinion."
Since joining Bournemouth on loan this season, Wilshere has made about 9 appearances and should be at least able to keep fit throughout the rest of the campaign
For the Gunners however, Wilshere has made about 160 appearances and Wenger hopes he can come back and continue to play more games for them after his loan spell at Bournemouth.
Wilshere has admitted his love for Arsenal, his need to improve on his form and how much time he has spent at Arsenal. His words,
"I want to improve as a player and go back at the end of May and they can say he's a better player than when he left in September.
"I love Arsenal. I love the fans. The manager has been great to me and been a big part of my life from when I was 10 years old. I've got good friends there, players, the staff and people will laugh, but the physios too. I've become close with them."